So I've had my Sidekick LX  (pictured Above) for a few months now...&& everythings cool i like it and my plan is cool well its kinda high like 116.00-130.00 a month but whatever only thing is i feel like its old && i want something newish lolz now my Choices are a Blackberry Curve, G1, or and iphone....I cant think of any other new phones i don't like the instinct cause it doesn't scroll right && i don't like and slider phones i just don't...So those are my 3 Choices...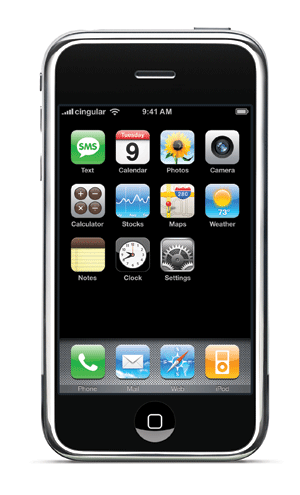 my friend tells me there is sooooo many cute application for the iphone that ill love them && i believe it i play around with it every-time i'm around him && he said the bill isn't outrages 
so maybe ill look into it i think im gonna check all plans and service providers...AT&T carries this so my service should be pretty good....They have the best service i hear...lolz
not to mention...these covers!!!
*Anything juicy has my attention!*
&& Then Theres the "CrackBerry"
My friend Nia Says she Lovessssss her BlackBerry plus I LOST MY MIND when i seen TWITTERS themes ...&& thats what really made me want one...&& it business oriented so i can still check my emails && blog! YAY!
&& G1
MY Bestie Has this & its With T-Mobile So I'll Be able to just upgrade if i do...
no cancelation fee's or anything like that...but idk if ill like it it scrolls like the instinct && i hate that...and u can txt close screen...idk think theres any cute covers for it...bu its still a new option plus it has google...&& i google EVERYTHNG!